Corrie Harris, Group Head of Marketing:
Any gender can achieve anything; however, it is easier to reach those goals if you enjoy your role.  We are lucky here at the Ellis Recruitment Group that we have the tools, training, supportive and inclusive culture, flexing where necessary to achieve our goals.  With the drive to succeed, the right attitude, ability and an entrepreneurial spirit, anyone can succeed in the recruitment industry.  We can #BreakTheBias.
Zoe Henderson, Oracle Recruitment Consultant: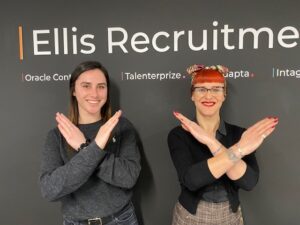 IWD gives us the perfect opportunity to highlight issues of bias and make everyone aware of the gender bias and sexism that women deal with daily.  Here at the Ellis Recruitment Group, we challenge the bias and prove every day that, even in a traditionally male-centred industry, such as recruitment, women are just as competent as their male peers.
Ruwaida Peerbocus, Oracle Recruitment Consultant:
Anyone can perform their chosen role, regardless of their gender!  Here at Ellis Recruitment Group, we all get treated as one; we support and motivate each other and support all our wins.
Samuela Itrechio, SAP Recruitment Consultant:
Self-confidence and assertiveness is not aggression; being silent should not be taken for timidity.  The desire to be great and successful should not be interpreted as seeking dominance.  Women are smart and powerful.  All genders should be held to equal standards.